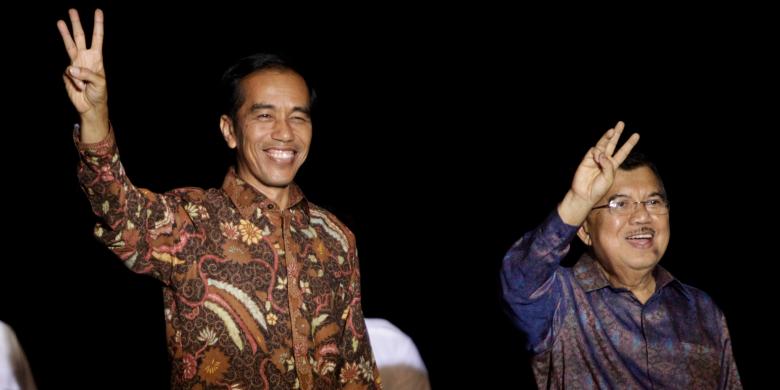 Left: Jokowi - Right: Jusuf Kalla
Today, Joko Widodo (or what you all mostly know as Jokowi) and his partner, Jusuf Kalla, are officially appointed as the President and Vice President of the Republic of Indonesia for 2014-2019 period!
After a long disputes about the presidential election between two pairs of the candidates, finally the constitutional court decided to reject all the arguments and appoint Jokowi-JK candidates as the official President and Vice President. This decision is made after having done a lot of conferences and researches.
Anyways, we hope Jokowi and Jusuf Kalla will do an amazing job in leading and making Indonesia into a greater country! :)